PROUDLY RECOGNIZED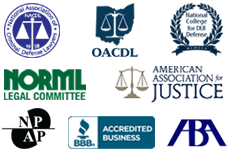 PROUDLY FEATURED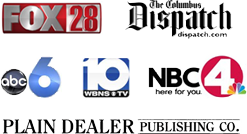 Columbus DUI Lawyer
Over 36,000 people were arrested for Operating a Vehicle under the Influence (OVI, commonly referred to as DUI) in Ohio during 2010. This large number reflects a growing trend of adults and even minors being arrested under suspicion of driving under the influence of alcohol or drugs. The incidence of drunk driving fatalities and injuries has declined according to Ohio State Highway Patrol. However, the number of traffic stops and DUI checkpoints in Ohio has risen.
If you or a loved one has been arrested for DUI in Columbus, you are undoubtedly concerned about how the charges can affect your short-term and long-term future. First, keep in mind that an arrest does not mean conviction will automatically follow. There are many different factors that can be used to build your defense and weaken the prosecution's case against you.
One of the most important decisions you will make following an arrest for drugged or drunk driving in Franklin County is in hiring an attorney. When you're facing the possibility of conviction for an OVI, it's in your best interests to work with an attorney who will not simply settle for the easiest outcome. You need an attorney who will challenge DUI breath test results, investigate blood test results, examine potential constitutional rights violations, and beyond.
With so much on the line, you need a lawyer on your side who is experienced in vigorously defending clients in Franklin County Mayors Courts. They should fight aggressively for positive outcomes such as case dismissals and not guilty verdicts.
Joslyn Law Firm
The DUI attorneys at Joslyn Law Firm represent people from all walks of life in the Greater Columbus area who have been arrested for allegedly operating a vehicle while under the influence. We understand that a conviction can potentially mean heavy fines and long jail sentences. However, we also understand that the indirect consequences of I can often be the most devastating. With the rising use of background checks, a drunk conviction can be unthinkable for future employment and government assistance.
Your freedom and good name is our priority. Our close attention to detail and knowledge of Ohio DUI courts and pre-trial intervention programs can be an asset as you defend yourself and your future.
Call or send an online message using our convenient contact form. We will promptly schedule a free consultation to learn more about your situation and discuss your defense options. This is an important first step towards learning what our law firm can do for you and combating the DUI charges you face.
Joslyn Law Firm represents clients throughout Central Ohio, including the counties of Franklin, Pickaway, Delaware, Licking, and Fairfield. Clients come from communities throughout Columbus, Dublin, Westerville, Circleville, Delaware, Newark, Lancaster and nearby areas. We represent adults, minors, and college students who are first time offenders, repeat offenders, and out-of-state DUI charges.
Relentless Misdemeanor and Felony DUI Defense
Even if two drunk or drugged driving charges are the same, it is the specific details surrounding the arrest that can make all of the difference in the world. Your Columbus DUI defense lawye will not apply a "one-size-fits-all" strategy to your defense. We analyze every aspect of your case, including official reports, procedure used by the prosecution, relevant witness testimony, and even medical records to help find weaknesses in the prosecution's case.
The attention to detail possessed by the misdemeanor and felony DUI attorneys at our firm can go a long way towards filing favorable motions, such as motions to dismiss or motions to suppress evidence. No matter if you are facing charges for a DUI with serious bodily injury or a charge involving major property damage, we will confidently combat these charges using every tool at our disposal.
Fighting for your Driver's License
Warning: You only have 30 days after receiving a notice of suspension to request an Administrative License Suspension Hearing with the Ohio Bureau of Motor Vehicles (BMV) to appeal the revocation and potentially keep your license.
One of the most pressing long-term concerns for a person charged with DUI in Ohio is the fate of their driver's license. We understand how critical it is to commute, whether it is to work, school, or another necessary trip. The loss of a driver's license after an arrest can be devastating.
In addition to representing you during the criminal trial, a DUI lawyer in Columbus from our firm will work just as vigorously to defend your driver's license privileges.
Please note that the results of an Administrative License Suspension hearing will not impact the outcome of your criminal trial. Since your license is automatically suspended after arrest, you lose nothing from protesting the suspension. In fact, this Administrative License Suspension hearing may also provide your OVI lawyer with valuable information that can be used to gain insight into the case against you during the criminal trial.
Weaknesses in Alcohol Test Results
The Ohio State Highway Patrol and the Columbus Division of Police play a large role in gathering evidence to use against you in trial. This evidence often comes in the form of field sobriety testing and DUI chemical testing, including breath, blood, and urine tests.
It's vital that you remember that science is not always perfect. There are many different factors that can be used to weaken or repress what is often the prosecution's main piece of evidence. This may include improper evidence gathering, faulty testing machines, any health problems you may have, and other matters.
Driving Under the Influence of Drug Charges
In Ohio, it is as much a crime to drive while under the influence of narcotics as it is prescription drugs. A police officer may stop your vehicle if he or she suspects your use of these substances, which commonly includes marijuana. Law enforcement officers may request testing if they have reasonable suspicion that you may be under the influence of drugs. Signs of possible drug use may include red or unfocused eyes, slurred speech, and the scent of drugs or the open presence of drug paraphernalia.
Whether there are illegal substances or over the counter prescription medication involved, you still need to know your rights. Our Columbus DUI attorneys are experienced with drugged driving charges will have the knowledge necessary to challenge the results of a chemical test since it's especially hard to quantify the amount of drugs in a person's system.
Dedicated to Serving Central Ohio Residents and Visitors
Joslyn Law Firm has its roots in Franklin County, OH, and is proud to have the opportunity to represent its residents. The Buckeye State is filled with rich history, competitive sports teams, and some of the best examples of higher education in the nation. At the Joslyn Law Firm, we firmly believe that residents of such a state deserve to have dedicated legal counsel during their time of crisis.
Our clients come from all walks of life and communities throughout Ohio. Since an OVI arrest can affect a person's future, regardless of background, we vigorously work towards positive outcomes for all of our clients. We continue to tirelessly represent clients charged with drunk driving in Dublin, Grand View, Upper Arlington, Reynoldsburg, Grove City, Hilliard, and the surrounding areas of Central Ohio.
We created this website to help our neighbors, friends, and family better understand Ohio's criminal justice system as it relates to charges of operating a vehicle while under the influence. Understanding the criminal court and arrest process can be just as important as finding the best DUI lawyer in Columbus for your case. Solid information can be a good way to lessen the stressful burden you are facing.
Confidently Defending Your Rights After Arrest
Life with this type of charge on a criminal record is unimaginable for our clients, even if it is a first time DUI. We make it our priority to fight for favorable outcomes and be there every step of the way. This may mean providing information about all of your legal options, protecting your rights inside and outside of court, promptly answering questions, and being available at a moment's notice.
Your future is our priority here at Joslyn Law Firm. Call to schedule your free consultation with an experienced DUI lawyer in Franklin County. This is your opportunity to learn more about the charges you face and potential defense options in a low-pressure setting.
OUR ATTORNEYS & STAFF

Brian D. Joslyn
Read More
Ryan Shafer
Read More

Ashley Sheafer
Read More